Unified platform for portfolio construction, modeling, management & reporting.
Tactyc is a very impressive end-to-end fund forecasting platform that has allowed us to migrate our capital management away from manual spreadsheets, making collaboration with the investment team much easier. The in-built dashboards and analytics provide valuable insights into the fund and portfolio performance which will be incredibly useful as part of future fund raising efforts.
Michael McHugh
Deputy CFO
Telstra Ventures
Case Study
See how Motivate uses Tactyc to automate their fund planning and management workflows
Fundraising. Deployment. Reporting.
Build portfolio construction models
Add actual deals & compare performance with plan
Strategize future rounds and optimize reserves
Model probabilistic exit scenarios
Gather insights to improve fund performance
Track and request portfolio company KPIs
Build a rock-solid construction model for your fundraise in minutes.
Market Benchmarks
Develop a construction strategy based on real-world datasets of round sizes & valuations.
Precise Reserve Planning
Develop customized check size and reserve strategies based on types of investments.
Flexible Waterfalls
Model European and American waterfalls with customizations in minutes.
Impress LPs
Share your construction model with LPs with a visually engaging dashboard
Portfolio
Forecasting & Planning.
Plan reserve deployment and exit scenarios with a live forecast of your active portfolio.
Compare Actual Performance vs. Plan
Find course-correction strategies to improve portfolio's performance.
Round Modeling & Returns Analysis
Easily model and set reserves by deal for future rounds to evaluate dilution and return impacts.
Investment Scenario Analysis
Model upside and downside exit scenarios for each deal by setting probabilities for exit outcomes.
Fund Scenario Analysis
Evaluate fund upside and downside scenarios based on scenarios defined for each deal.
Market Intelligence
Build forecasts based on market intelligence and transaction comps from real-time market data.
Cash Planning
Estimate cash flow and liquidity needs and model line of credit drawdowns.
Reserve Optimization
Allocate reserves towards companies with the highest upside potential and lowest downside risk.
Liquidation Preferences and Partial Exits
Easily analyze impact of liquidation preferences and model partial exits.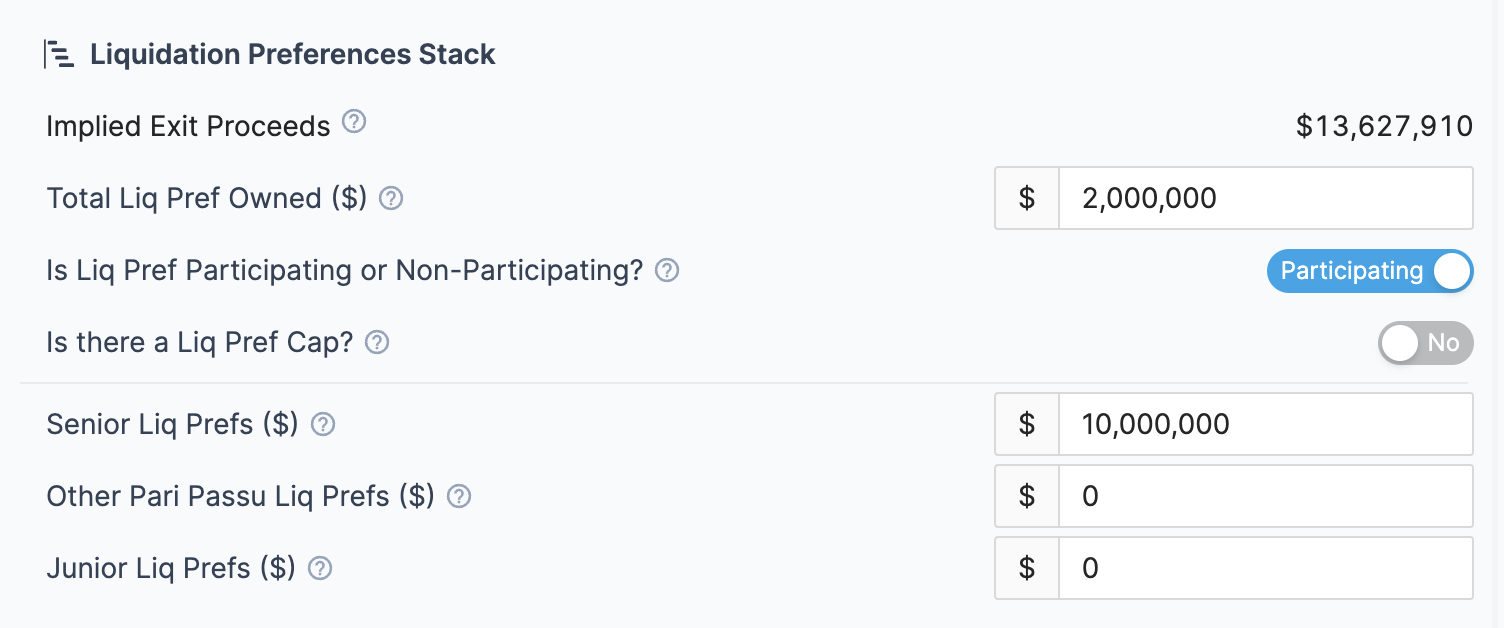 Portfolio
Management & Reporting.
Organize and track portfolio company KPIs and deal documents.
Track Portfolio Company KPIs
Flexible interface to track and request quantitative or qualitative KPIs directly from portfolio companies.
Portfolio Insights in Seconds.
Filter and pivot on 70+ portfolio performance metrics to evaluate performance by geography, industry, co-investors, and more.
Multi-Currency Support
Track rounds in multiple currencies and automatically perform exchange rate conversions.
Enriched Reporting
Pre-built and customizable reports that enable data-driven internal portfolio reviews and enrich external LP reporting.
Schedule Demo