Construct and manage venture portfolios.
Analyze your fund holistically.
Turn insights into investment decisions.
Tactyc enables us to intelligently plan and deploy capital while easily scenario-testing our construction strategy. We love the flexibility of the platform in helping us quickly model different investment allocations and outcomes. Plus, the speed with which new features are released is very impressive.
Lauren DeLuca
General Partner
Motivate Ventures
Featured By
The first portfolio

forecasting

software.
Tactyc makes it easy to:
Build portfolio construction models

for your fundraise
Compare actual vs. planned

portfolio performance
Run exit and dilution scenarios

on investments
Optimize follow-on reserves

for investments
Gather insights

to get fund performance back on track
Create LP-ready reports

on fund and deal performance
Track portfolio company KPI's
Build
Tactyc uses real-world data around valuations and round sizes to develop a fund model based on actual benchmarks.
Analyze
Stress-test and run scenarios with hundreds of construction parameters to develop a customized fund strategy that balances follow-on reserves, number of investments and projected fund returns.
Share
Easily share your fund strategy with potential investors with a visually engaging dashboard
Compare Actual Performance vs. Plan
Tactyc automatically compares actual fund performance with original construction plan to give insights on areas where fund may be deviating from plan or where markets are different than originally expected.

Strategize Investments
Build probablistic outcomes and forecast future dilution and exit scenarios for each deal.
Allocate reserves towards future rounds and evaluate dilution and return impacts.
Optimize Follow-On Reserves
Tactyc automatically ranks all your portfolio investments based on expected performance, enabling you to allocate follow-on reserves to your best performing investments.
Track Portfolio Company KPIs
Organize all portfolio company KPI's and deal documents in a single platform.
Create and track custom KPI metrics.
Automatically request KPIs from portfolio companies.
Dashboard
A dashboard that becomes the command console for GP's.
Collaborate on these dashboards with team members.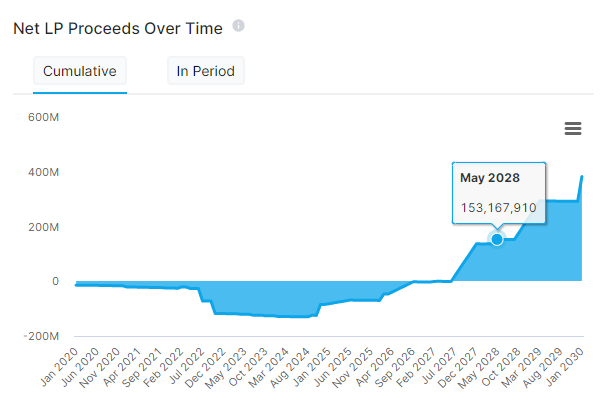 Reporting
Export and download LP ready reports such as investment tearsheets, graduation reports and fund performance reports.
Create custom external dashboards for each LP.
Schedule Demo